Permanent Exhibition of the 19th century
People and Events. The Image of the Past.
The dynamic political life of the Serbs settled in the region of Middle Europe and the Balkans in the period between 1804 and 1914 had an influence on the formation of complex national art in which several cultural models coexisted. Its thematic and aesthetic directions confirm its significance and place in the context of 19th century European art.
The process of Europeanization affected all segments of life and made it possible for the young and financially strong middle-class to be formed; this class became an important factor in the social and economic development. 
Generations of the Serbian intellectual elite were educated abroad and having returned home, they took prominent positions in the society and thus had a major influence on the nation's life, on the rise of the cultural and educational life. The crucial moment in the forming of the Serbian art of the 19th century is the fact that Serbian painters were educated in and associated with Vienna until the epoch of Realism and the influx of new ideas coming from Munich and Paris. By completely joining the formal framework of the European artistic stage, аpart from religious and portrait painting, which was dominant in Serbian art in the 18th century, there appeared new themes like historical compositions, genre scenes, still life and popular motifs.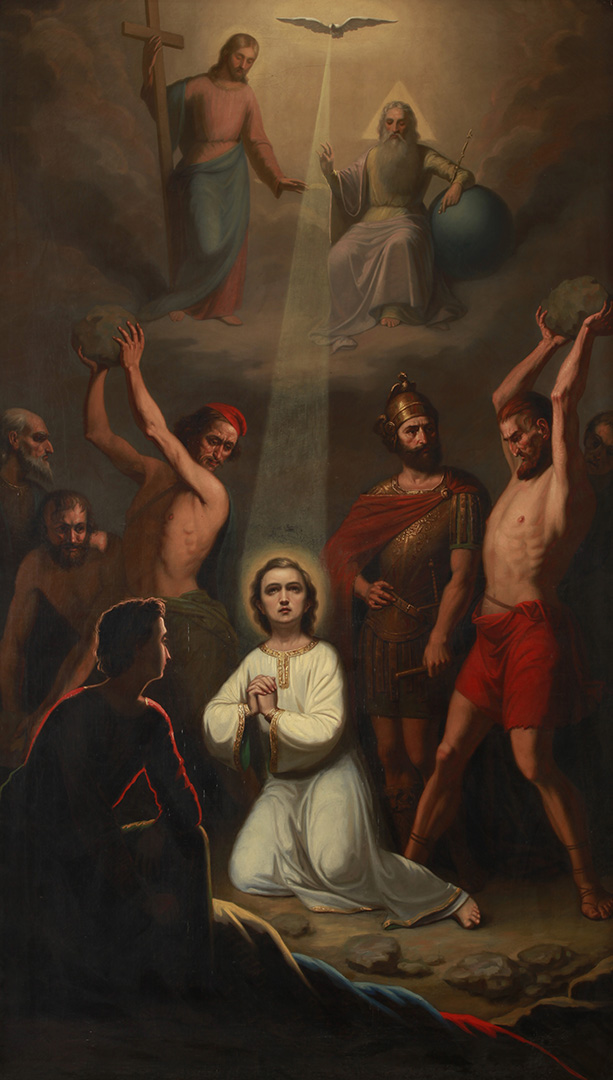 Novak Radonić,
The stoning of St. Stephen, 1857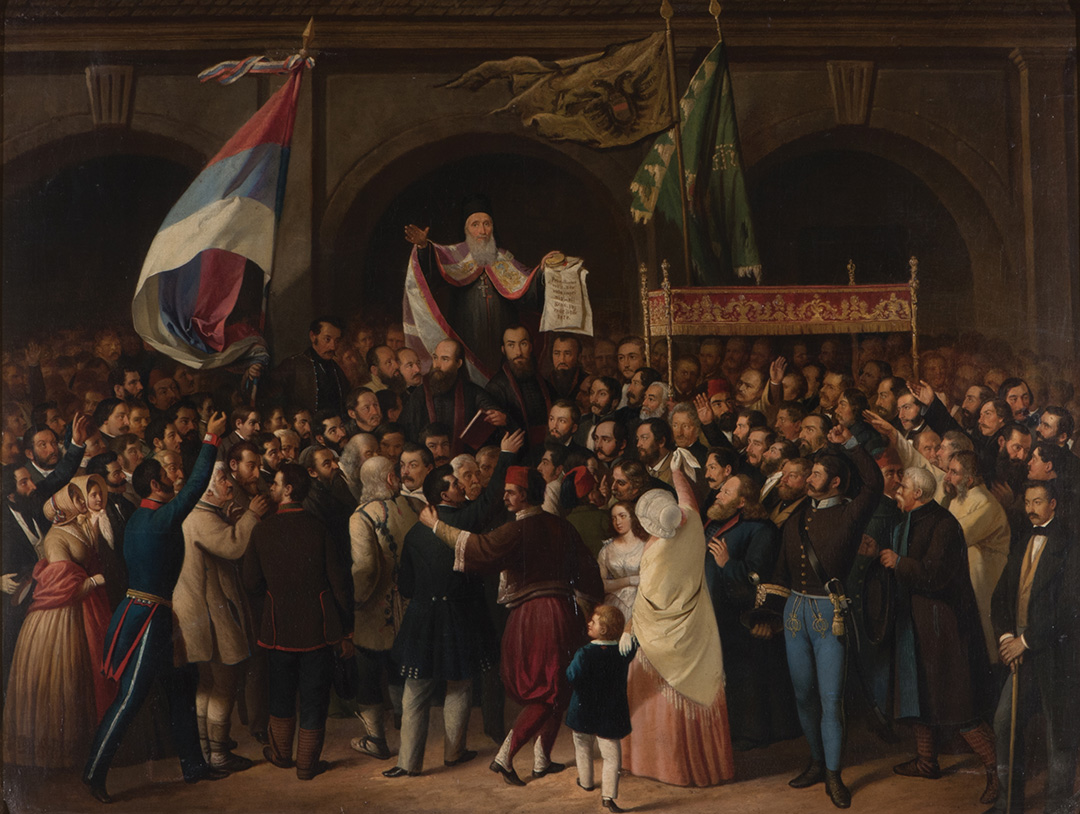 Pavle Simić,
Serbian National Assembly May 1, 1848, 1848–49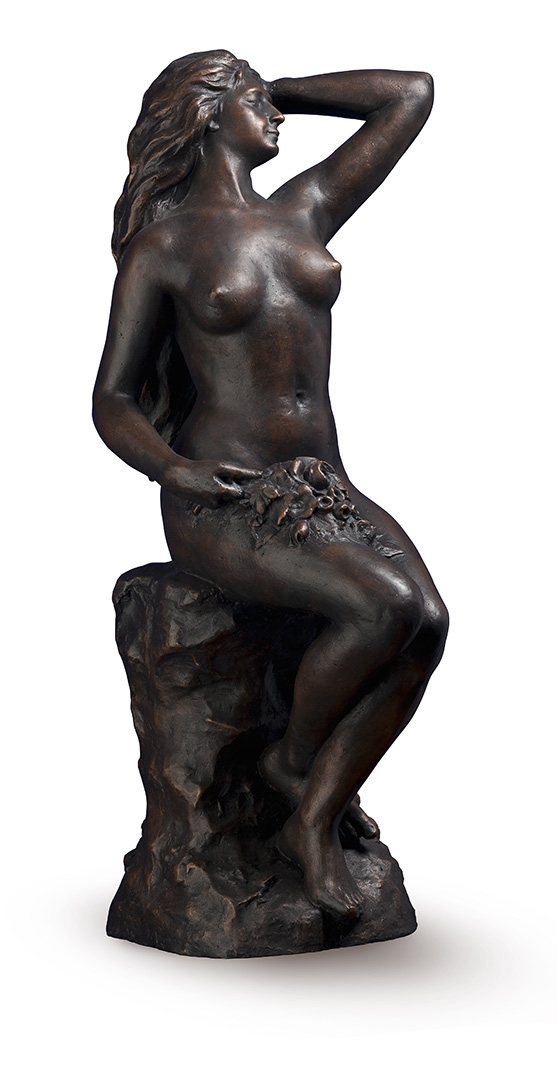 Đoka Jovanović,
The Fragrance of spring, 1902
Anastas Jovanović,
Mihailo Obrenović, 1848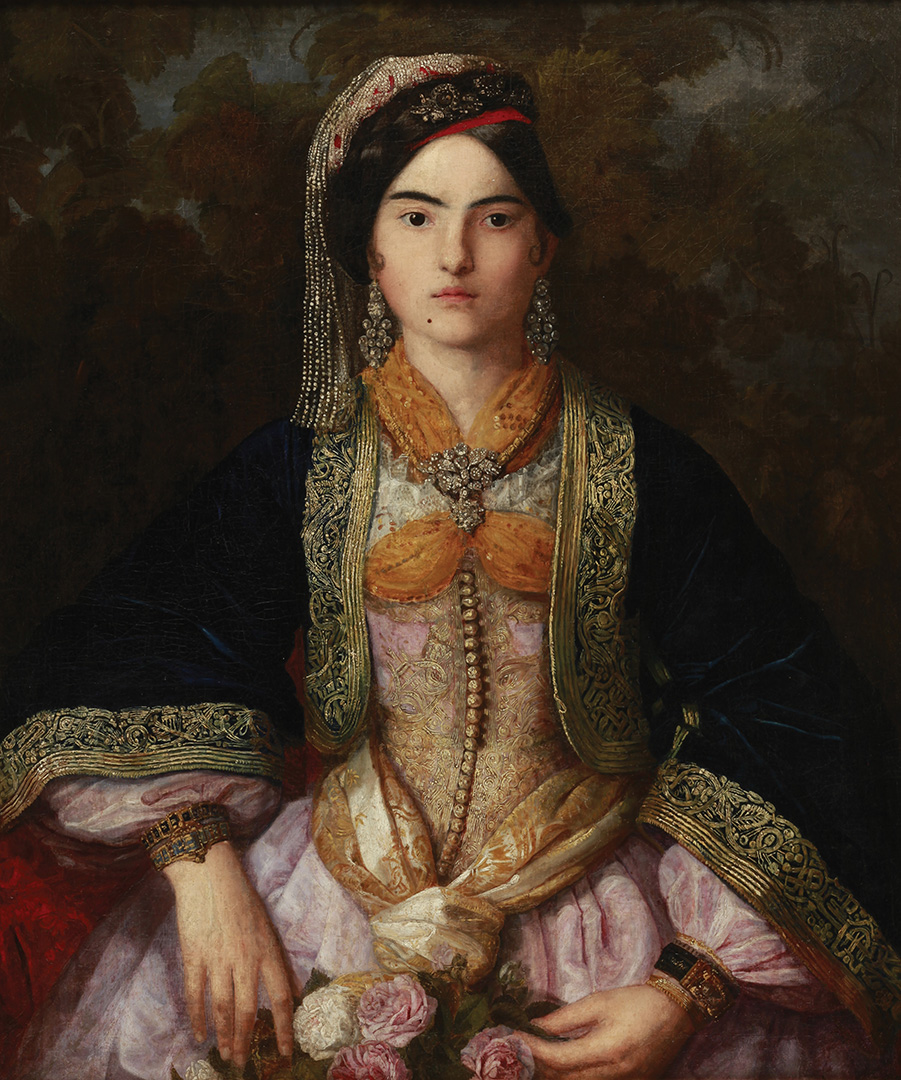 Katarina Ivanović,
Anka Topalović née Nenadović, 1837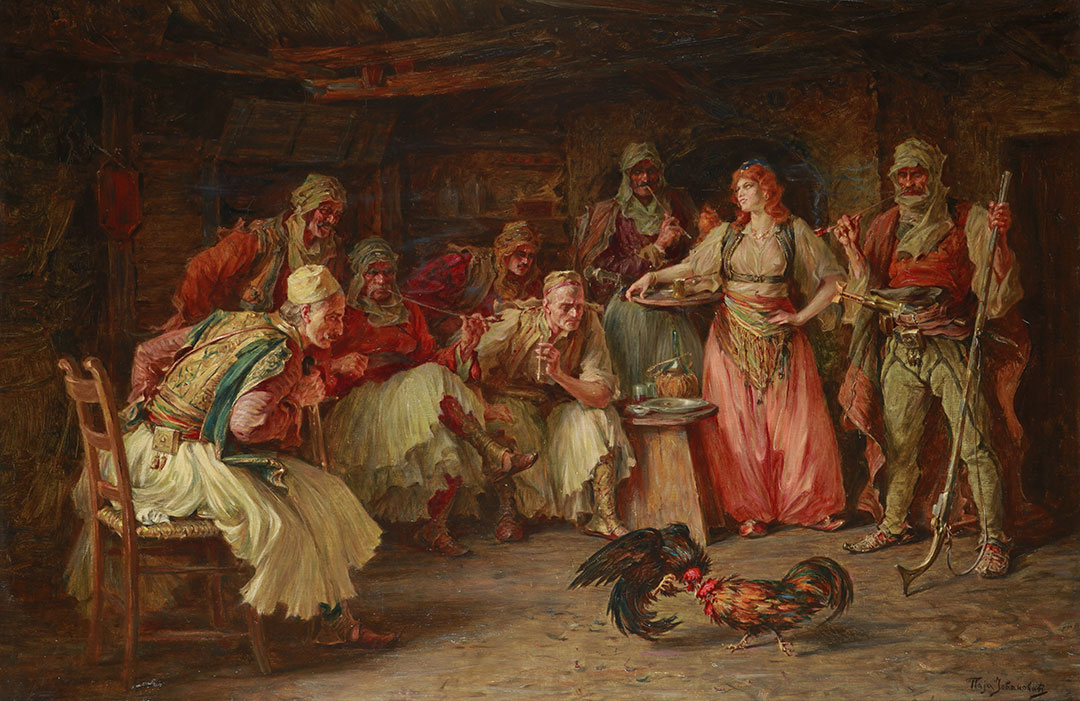 Paja Jovanović,
Cock fight, ca. 1900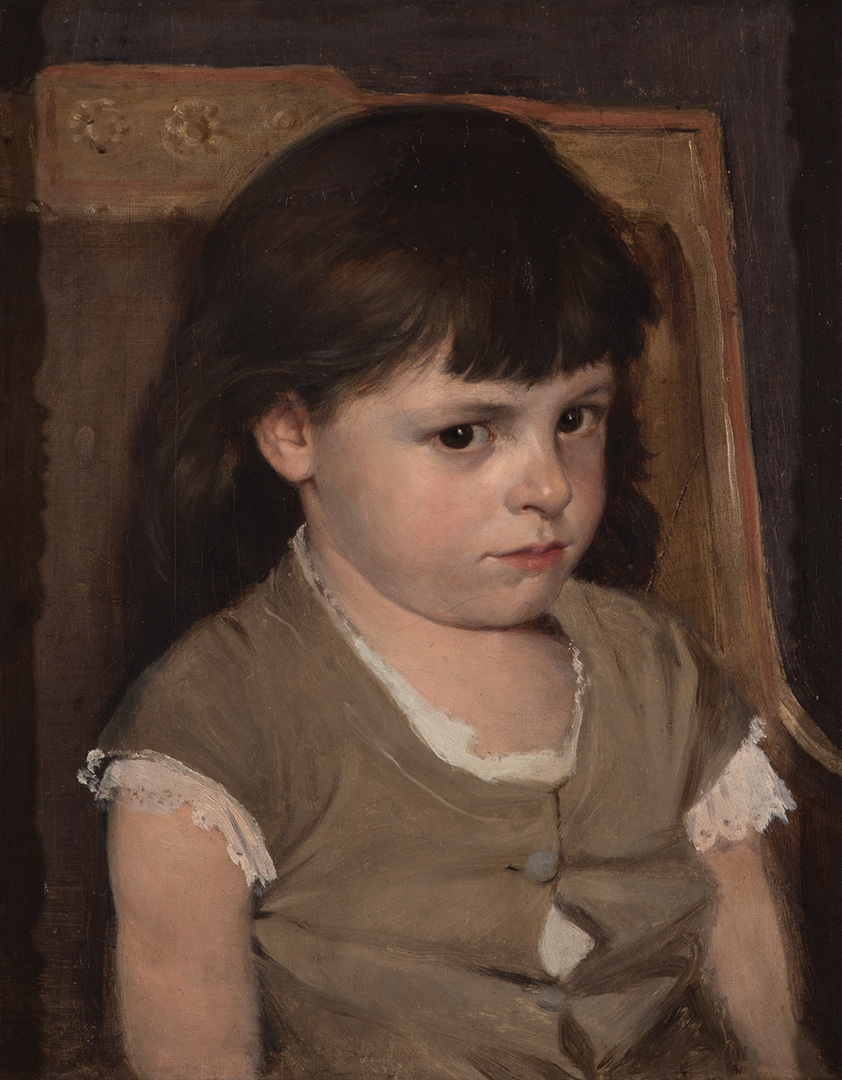 Uroš Predić,
Sulikng girl, 1879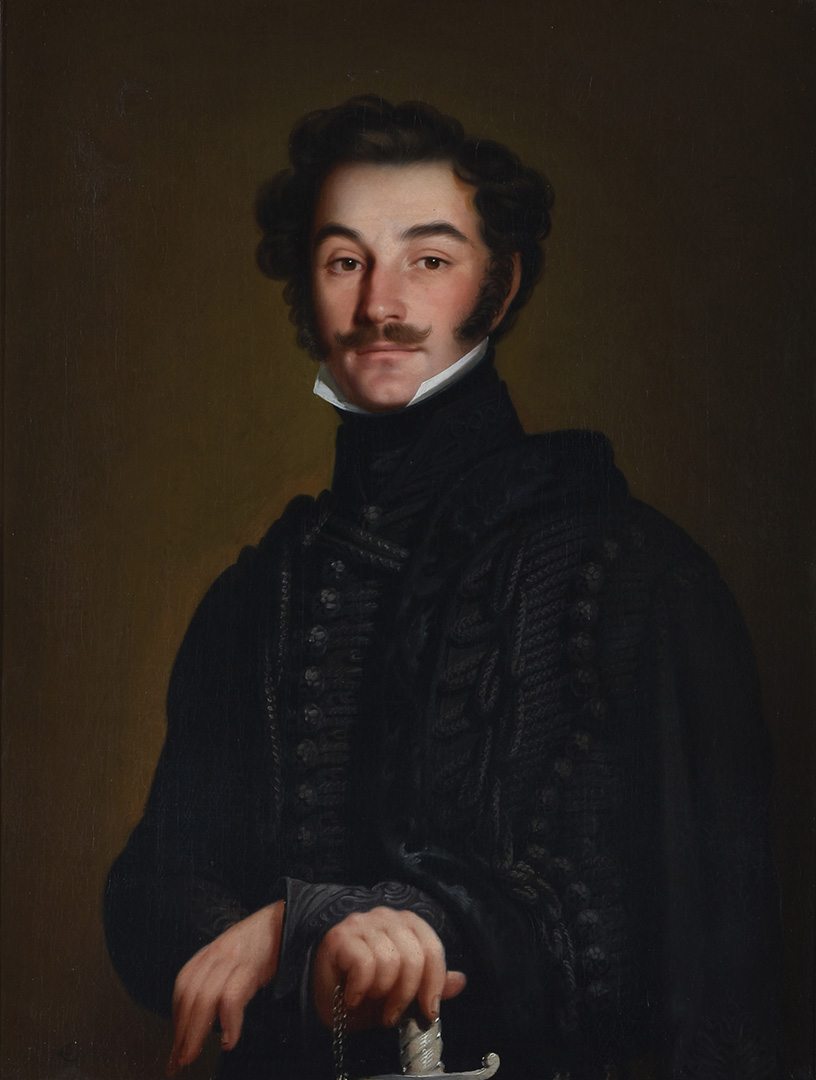 Konstantin Danil,
Petar Jagodić from Krnjača, 1829–31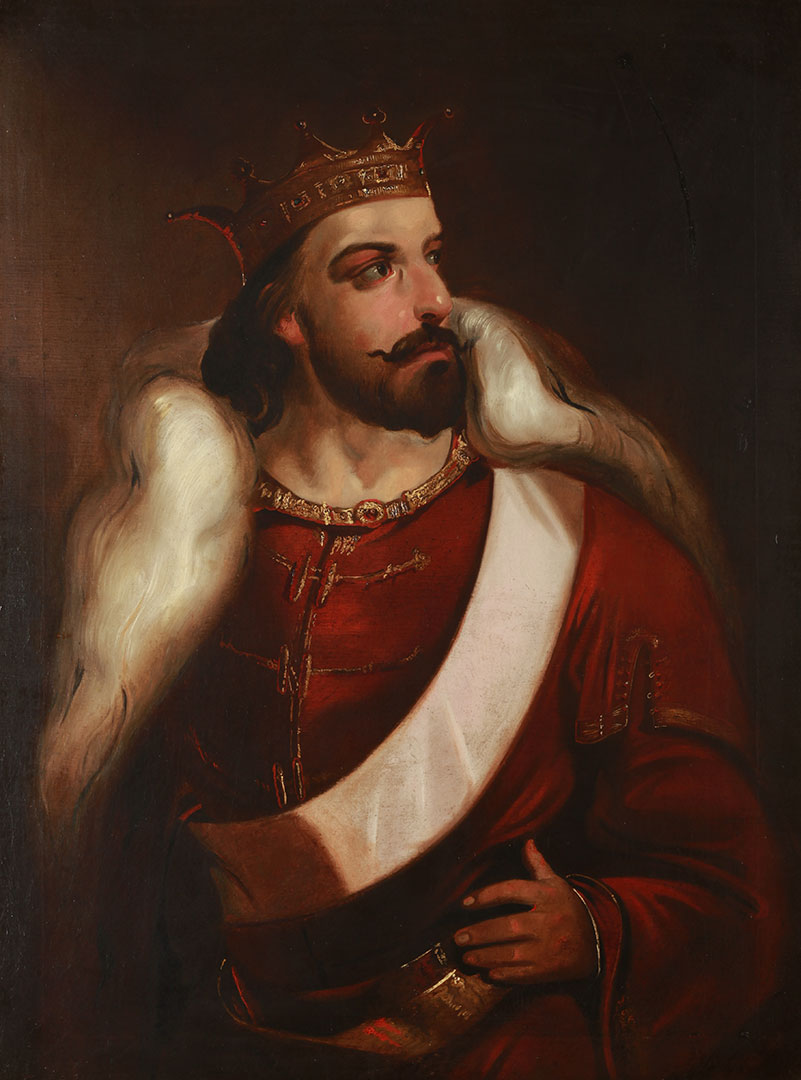 Đura Jakšić,
Tzar Dušan, 1857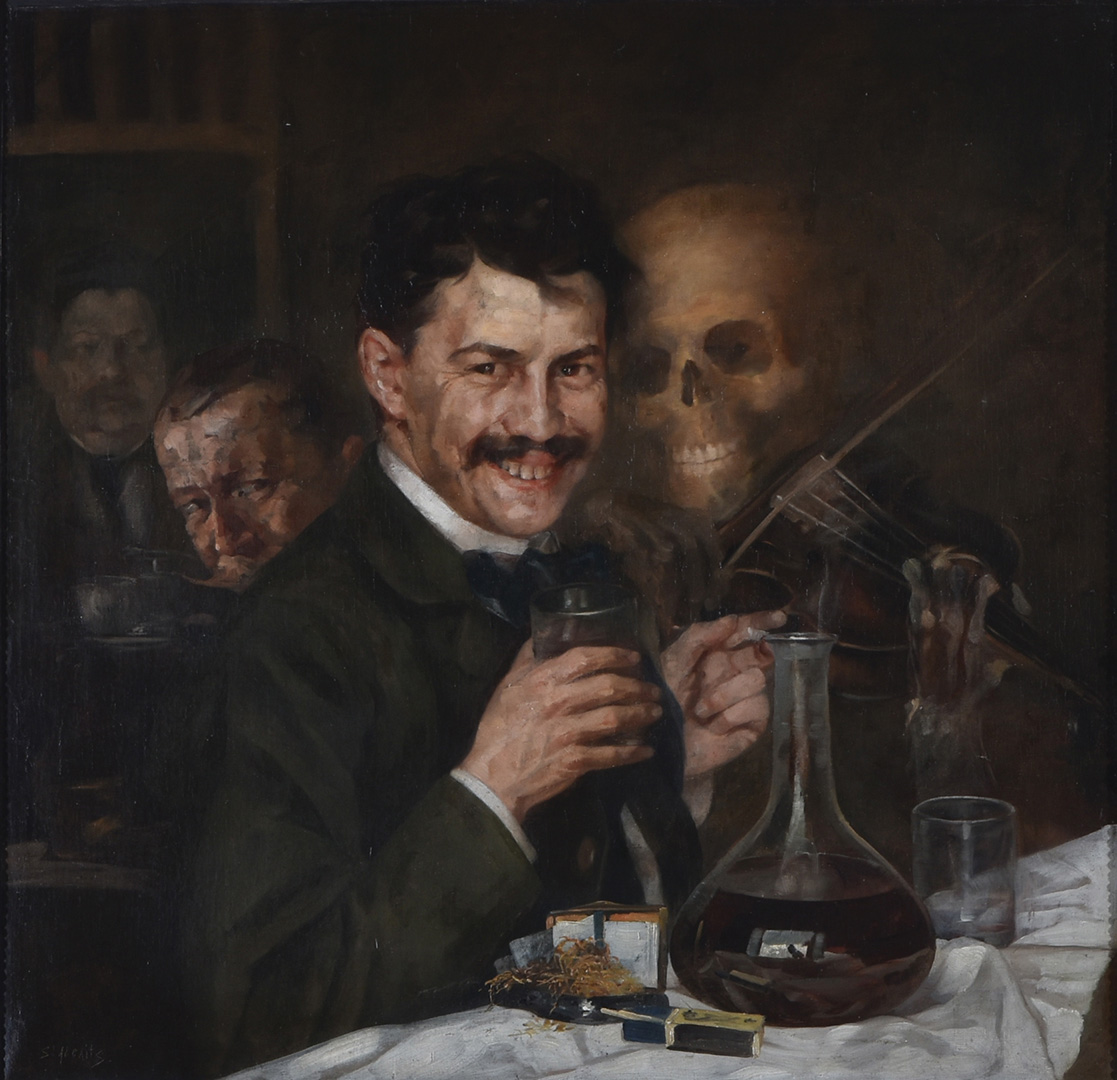 Stevan Aleksić,
Self-portrait in a tavern, ca. 1904