Concerts for parents and babies
If you are searching for an unforgettable experience that will wake up the senses and foster the love for classical music and arts in your children from a very young age, search no more. Concerts for babies and parents in the Gallery of Matica Srpska are the right choice for you.
Once a month, musicians from the Belgrade Philharmonic Orchestra perform carefully selected classical compositions that transport babies and their parents into the magical world of classical music. That day, the Gallery of Matica Srpska is adorned by a special look – the front hall is transformed into a stroller parking. The Great Hall becomes a playful musical playground where babies assist musicians with their smiles, moves, claps and first words.
Following the concert, you can take part in various activities: painting on canvas or taking a photo in front of the Growing up with Art panel.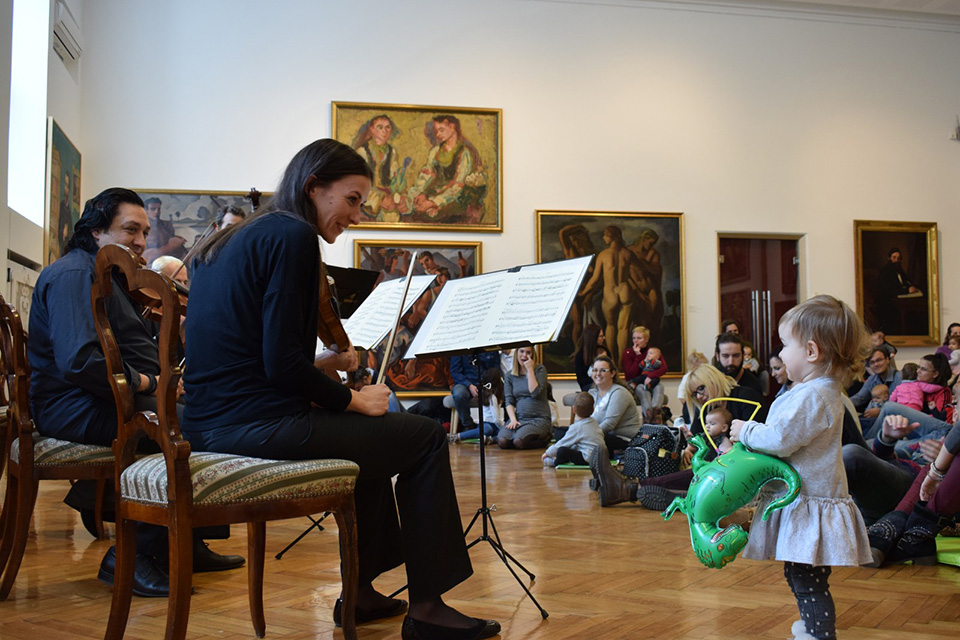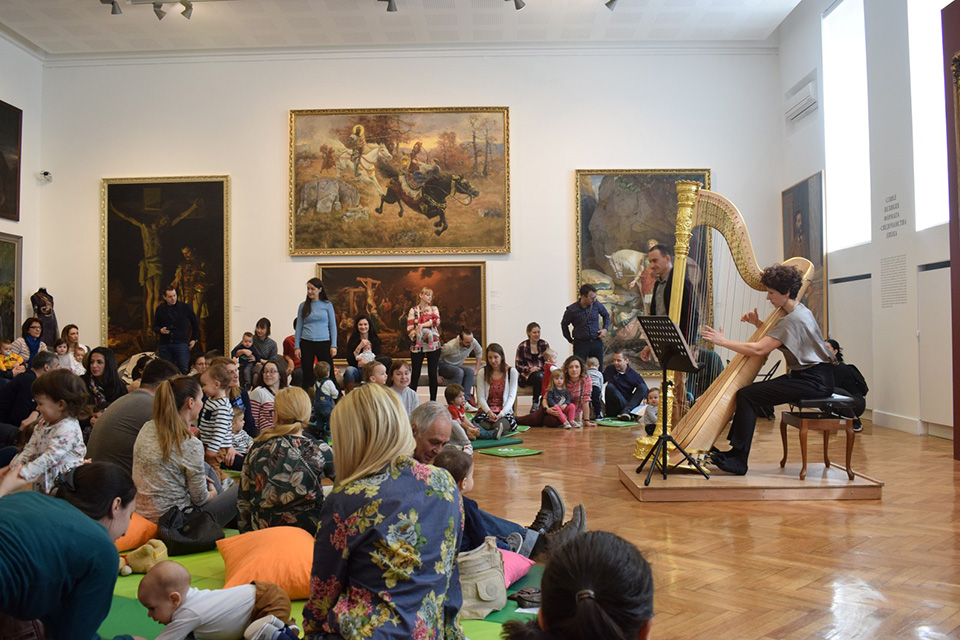 Important information about the concerts for babies:
They are intended for babies up to two years of age.
They are organized once a month (Saturdays and Sundays) from September through June, at 11a.m. and 12:30 p.m.
They last up to 30 minutes.
Admission tickets are free of charge and each is valid for one child and a parent/guardian.
Due to the limited number of admissions, tickets must be reserved via the online form.
Stroller parking, nursing chair and baby swaddles are provided by the Gallery.
---
* The project Growing Up with Art was financially supported by the Foundation "Novi Sad 2021 – European Capital of Culture", Vojvodjanska Banka – OTP Group and Telenor Foundation.