Family program Adventure for the Young and Adults
Drawing from experiences during 2020, a year that has drawn us closer to our loved ones and once again showed us the importance of family and values, we decided to continue to nurture this bond and create a special family program available daily at the Gallery of Matica Srpska. With the help of a printed guide, parents, guardians, grandparents, together with their children, are going on an adventure of getting to know artists and works of art that are kept in the Gallery of Matica Srpska through stories, role play, and interesting games.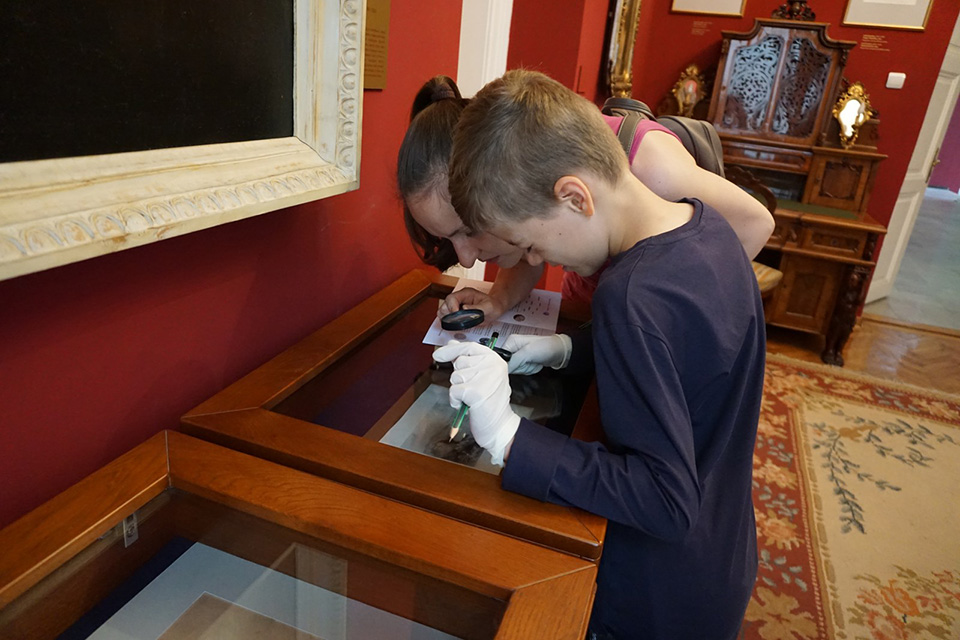 We made the Guide with tasks and games and prepared special kit with equipment for you – little curators, conservators and museum guards, with the idea to enable you to explore the Gallery and indulge in discovery of the stories hidden behind artworks, together with your family.