Mission & Vision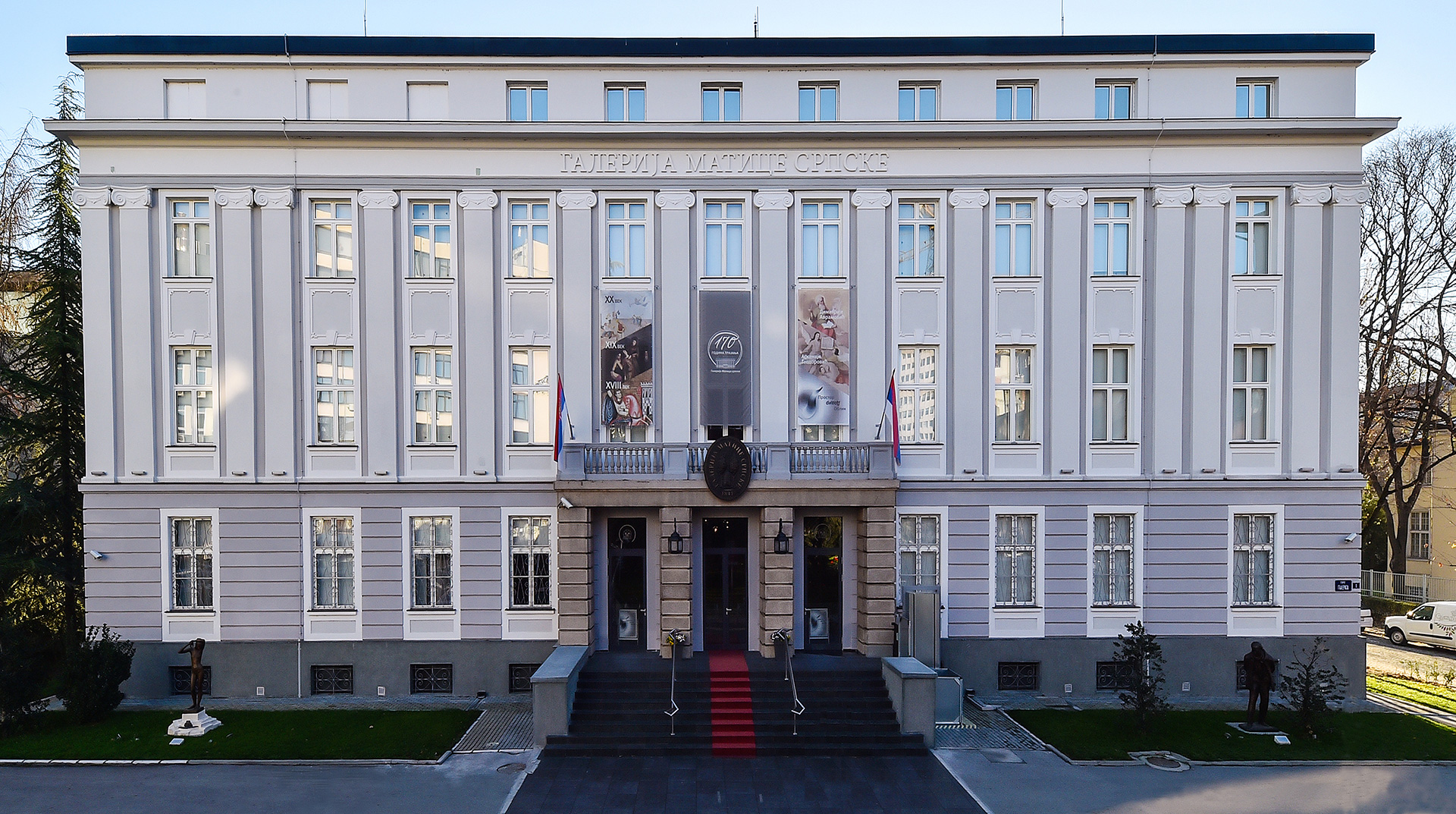 Vision
We believe that in the 21st century a museum has pivotal role in the promotion of aesthetic experience, dialogue, learning, creative thinking, and exceptional adventure. The collection we have inherited is studied, preserved, and presented following the highest professional standards because we believe that it is our greatest strength. It enables us to create unique contents linking the past to the present and offering timely answers to questions on the values, characteristics, and achievements of our national art within a wider context. We believe in a creative force of people: artists, curators, conservers-restorers, art collectors, benefactors. At the same time, we are aware of the fact that only by collective effort we can leave a trace in the history of culture and art of our country and our times. Aware of our specific role, we strive to be a museum that not only reflects the past, but creates a legacy for the future, as well.
Mission
The Gallery of Matica Srpska is a humanistic museum. It believes in a power of human creativity and consider artistic creative work of supreme importance for the progress of civilization, better life quality and welfare of the society. The richness of our collection is the foundation on which we, as a museum, build our views on a multitude of issues in the world we live in. We communicate with the public through our exhibitions, publishing and educational programs, thus mediating between past and the now.
We are the artistic hive of the nation containing art spanning six centuries – the period between 16th to the 21st c. Our activity is rooted in our respect for the past and the creative potential of the present while we envisage a better future.
We dream, we listen, we create because we believe that – as a unique showcase of Serbian culture – we are the pride of the nation.