Through a variety of themes and narratives, the exhibitions convey a variety of messages from artworks and educate us about art, as well as their creators.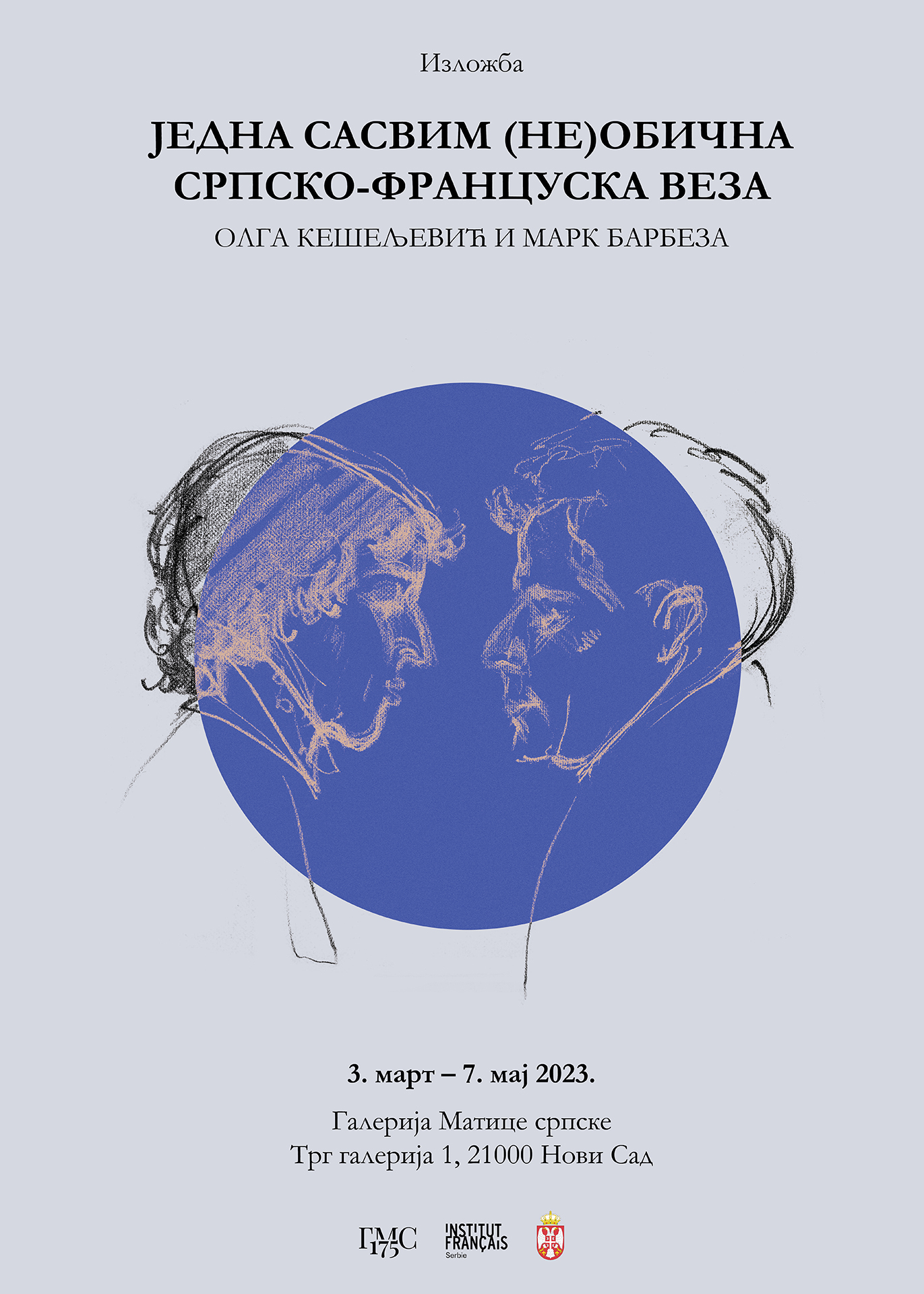 The story of two people, their destinies, mutual relations, connections with the European intellectual and artistic elite served as the basic narrative of the exhibition One Quite (un)Usual Serbian-French connection. Olga Kešeljević and Mark Barbeza. Thinking about Serbian-French relations outside of the grand historical narratives, the exhibition emphasizes that small signs in time can be anchor points where the cultures of Serbia and France intertwine.
Read more
Opening date:
March, 3rd 2022
Closing date:
May, 14th 2023
Venue:
Exhibition Rooms "Milivoj Nikolajevic"
Gallery of Matica Srpska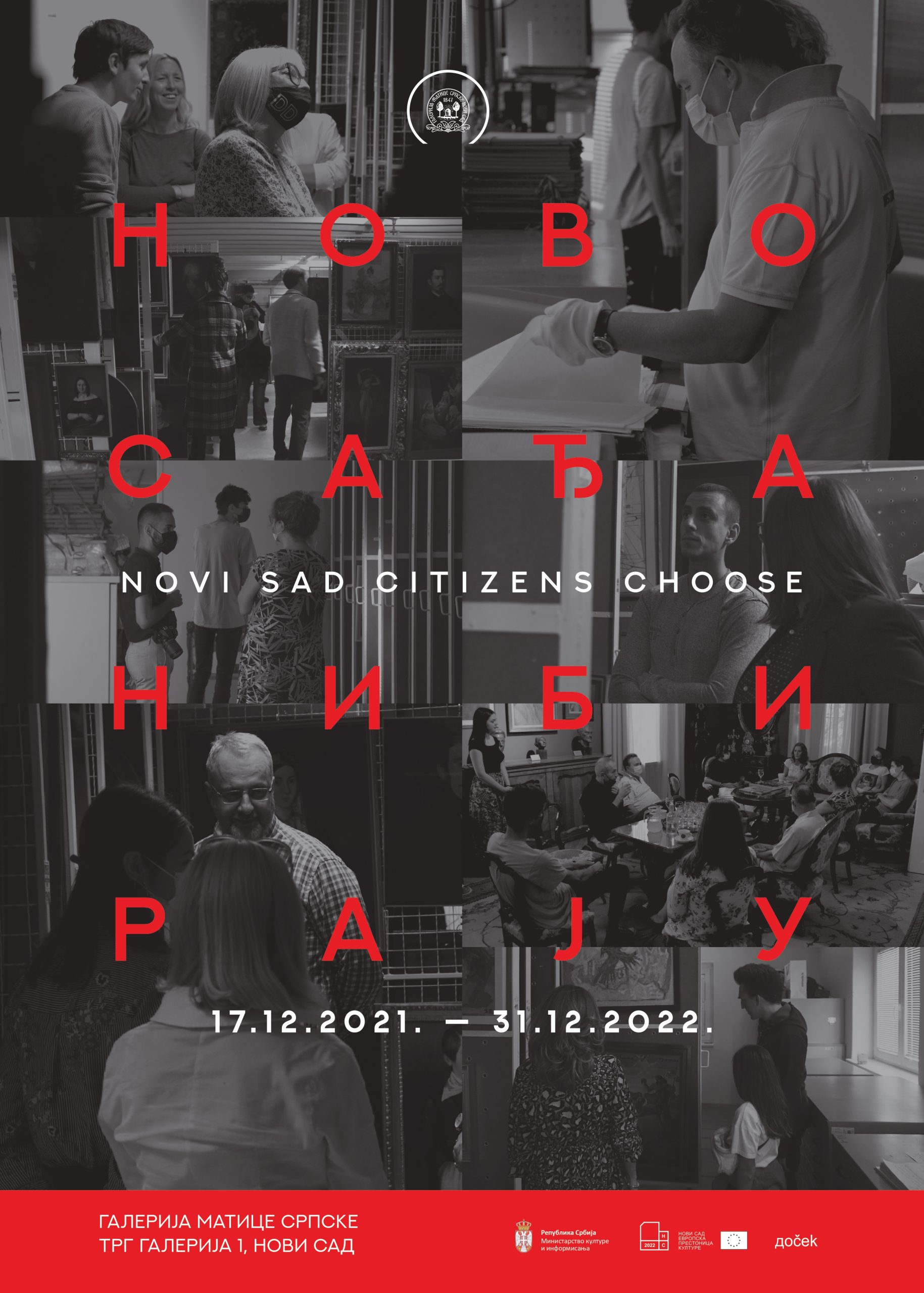 Starting from the fact that the city is shaped by citizens, their origins, heritage, habits and orientations, and that the museum is a place of collective memory that collects and preserves different life stories of individuals, we decided to open our collection and offer it to fellow citizens through works of art – in our space they tell the story of themselves and their city. We wanted to intertwine personal and general, individual and city, work of art and the possible message it conveys at the present time, and as a result of that friendship, the exhibition Novi Sad Citizens Choose was conceived.
Read more
Opening date:
December 17th, 2021
Closing date:
May 31st, 2023
Venue:
Permanent Exhibition on the 2nd floor, Gallery of Matica Srpska